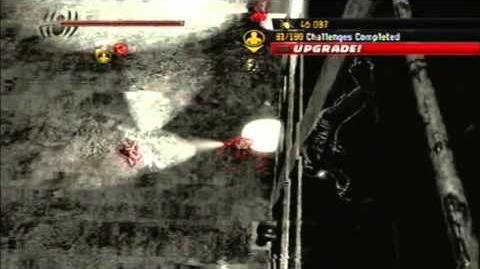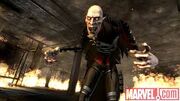 In the Noir Dimension, the popular super-villain Vulture is a man-eating mutant that originates in a freak show as he bites the heads off chickens.
Soon, he realized that humans tasted much better than chickens...
A lifelong enemy
Edit
It was a mistake to eat one random citizen off the street, as this man was Ben Parker, uncle of Spider-Man Noir!
Vulture was badly injured once by Spidey Noir, but he was not killed. Although, this monster could have been killed after finding a fragment, Vulture made himself stronger using the power of the fragment, but Spider-Man Noir was happy to step in and teach his uncle's killer a lesson, by using giant lights to blind his enemy, then attack him from behind. 
Vulture was horribly injured, and he lost his powerful fragment to Spidey, who returned it to Madame Webb.
Ad blocker interference detected!
Wikia is a free-to-use site that makes money from advertising. We have a modified experience for viewers using ad blockers

Wikia is not accessible if you've made further modifications. Remove the custom ad blocker rule(s) and the page will load as expected.